---
1 Old Street Yard London, United Kingdom EC1Y 8AF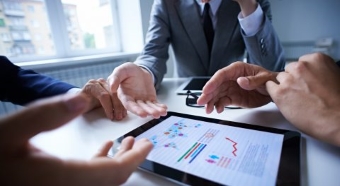 Marketo Enablement Workshop
Date: June 18, 2019
Time: 8:30 AM – 5:00 PM BST
With the addition of Marketo to the Adobe family, we are now market leaders for marketing orchestration, engagement, and measurement across both B2B and B2C industries. We are pleased to invite you to join us a Marketo Partner Enablement Workshop Tuesday, June 18th, 2019 at our Shoreditch office in London. You will hear from Marketo's subject matter experts how our engagement platform addresses the needs of your prospects and customers.
We will share the latest marketing trends, help you position Marketo in a competitive landscape, have a live product demo, give you hands-on training and share best practices. A partner will share a use case on being successful with Marketo.
You will walk away with great tools to get started on your Marketo enablement journey, ensuring you are ready to sell and implement Marketo.
Agenda:
8:30 AM – 9:00 AM
Registration and Networking
9:00 PM – 5:00 PM
Welcome and Introduction


Marketo & Adobe Story
We are thrilled to be the newest member of the Adobe Experience cloud. The Adobe vision in acquiring Marketo, is to make every business an experience business. We will walk you through the "better together vision" and how to utilize that, to your advantage in your business.

Why Marketo and the Customer Success Story
Marketo is not only an engagement platform but we are trusted advisors to our clients during their customer journey. During this session you will gain the knowledge you need to understand why our customers choose Marketo and how we support them to be successful in this engagement economy.
Marketo Product Demo, Customer Success and Partner Use Case
You'll walk away from this high-level demo with all you need to understand key positioning of Marketo. Learn first-hand how Marketo uses our customer success resources to engage customers drive adoption and maturity and ultimately retention. You'll also hear from one of our partners about how they built out their Marketo practice.
12: 30 PM – 1:30 PM: Lunch
1:30 PM – 3:30 PM

How to navigate Marketo: An overview of Marketo Resources and Tools at your disposal
Marketo Ideal Customer: What makes Marketo the ideal solution for B2B. What are some key use cases. What use case outside of are also a great fit. A look at some industry examples.
How Marketo plugs into the Adobe Experience Cloud. Cross-selling opportunities.
Competitive Analysis: Learn the latest in our competitive intel and how to position

Consulting:
Afternoon hack/ basic training – Education
On-Demand/Certification: learn about our on-demand resources and your pathways to certification
---